When construction of concrete pile should note the following points:
     Pile the pile is pressed down by static energy, momentum should not cause pile up.
     The design load is the load value by the estimated design effect on the pile.
     Minimum pressure (PEP) is the force min specified by design to ensure the design load on the pile, usually taken by 150 à 200% of the design load.
     Maximum pressure (PEP) is max pressure specified by design, does not exceed the load capacity of the pile material; were calculated according to regular static, when no results are usually taken with a 200 à 300 % of the design load.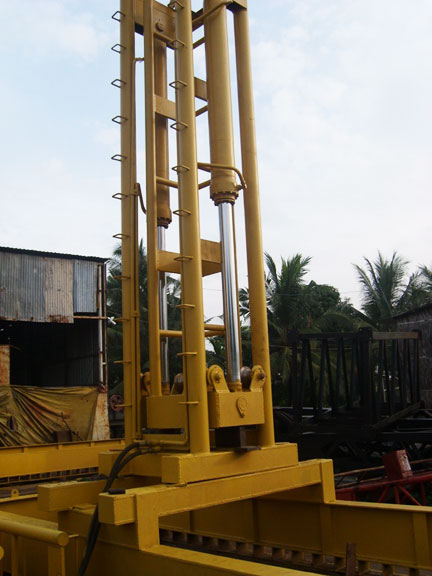 To know the capabilities of the presses hydraulic jack, you must first proposed construction units provide concrete pile testing paper clock and frame hydraulic press, the results will be consistently on the same tables index lake (kg/cm2) and equivalent to the pressure index pile (MT). Two relational data together with "relational equations" in testing results. It should be noted again that the clock numbers and correct as paper rolling machine not tested.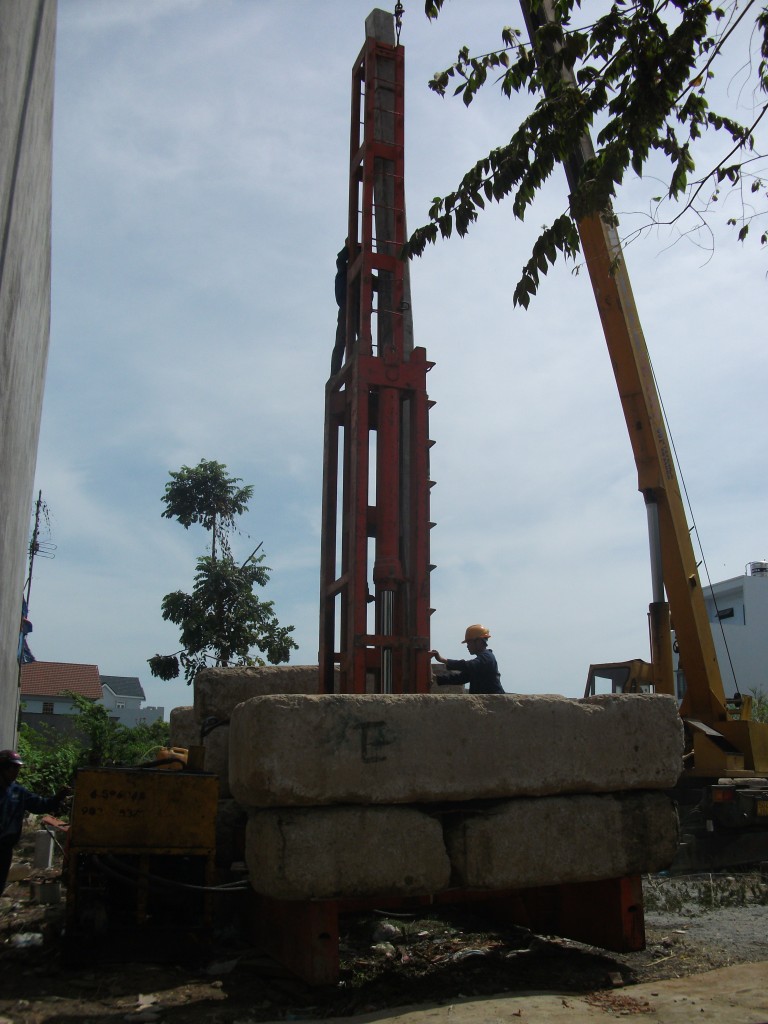 There are many methods for concrete construction like pile hammer, size presses, bored … The choice and use of methods depends on the geology and location of works. Also depends on the length of the pile, machinery and equipment for construction services.