Khanh Hoa newspaper – "Today, many businesses are going to pass" storm of crisis" due to the global economy. Besides, building construction market – real estate have trouble because of the tight credit policies. These policies make the capital flows gradually into the sector, rising materials prices makes this market sector shrunk … "- Mr. Nguyen Ngoc Thanh, CMC's chairman of the board said.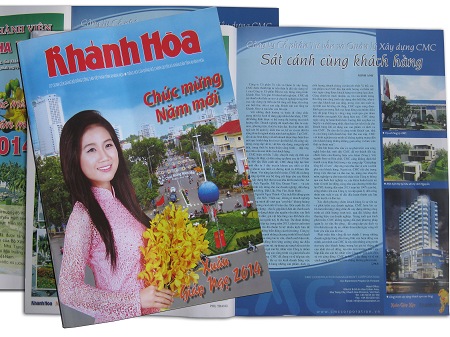 Mr Thanh also said, predicting difficulties will continue in 2013 so CMC has prepared several scenarios for dealing with the market's volatility since 2012. The company has actively promoted the program to support customers through consulting, sales policies, promotions… and at the same time enhancing the administration, management, monitoring, applying innovations the technical staff, company staff to enhance the quality and reduce the cost for customers.
CMC continues building own brand, prestige business by providing our customers with products, service quality, quick and convenient. Therefore, the CMC products are quality and aesthetic , more and more customers choose trust. It was from responsibility, its reputation in the construction of the villa construction, hotels, in the manufacturing and static pressed concrete piles, CMC is increasingly being hit high prices in their areas of activity, which has helped the company overcome the strong constraints of today's construction industry.
CMC is increasingly self-improvement, targeting and reasonable service quality, ensuring maximum benefits for customers using the products and services of CMC . CMC 's mission is to build the project should satisfy the needs and tastes of customers, providing the highest surplus value to shareholders, creating an attractive working environment for staff , employees and company constantly mounted, shared with the community.
CMC proud and will work closely with customers on the path ahead.
Minh Anh (Khanh Hoa newspaper)